Yuletide Spirit: Brussels to Amsterdam - Northbound
on MS Grace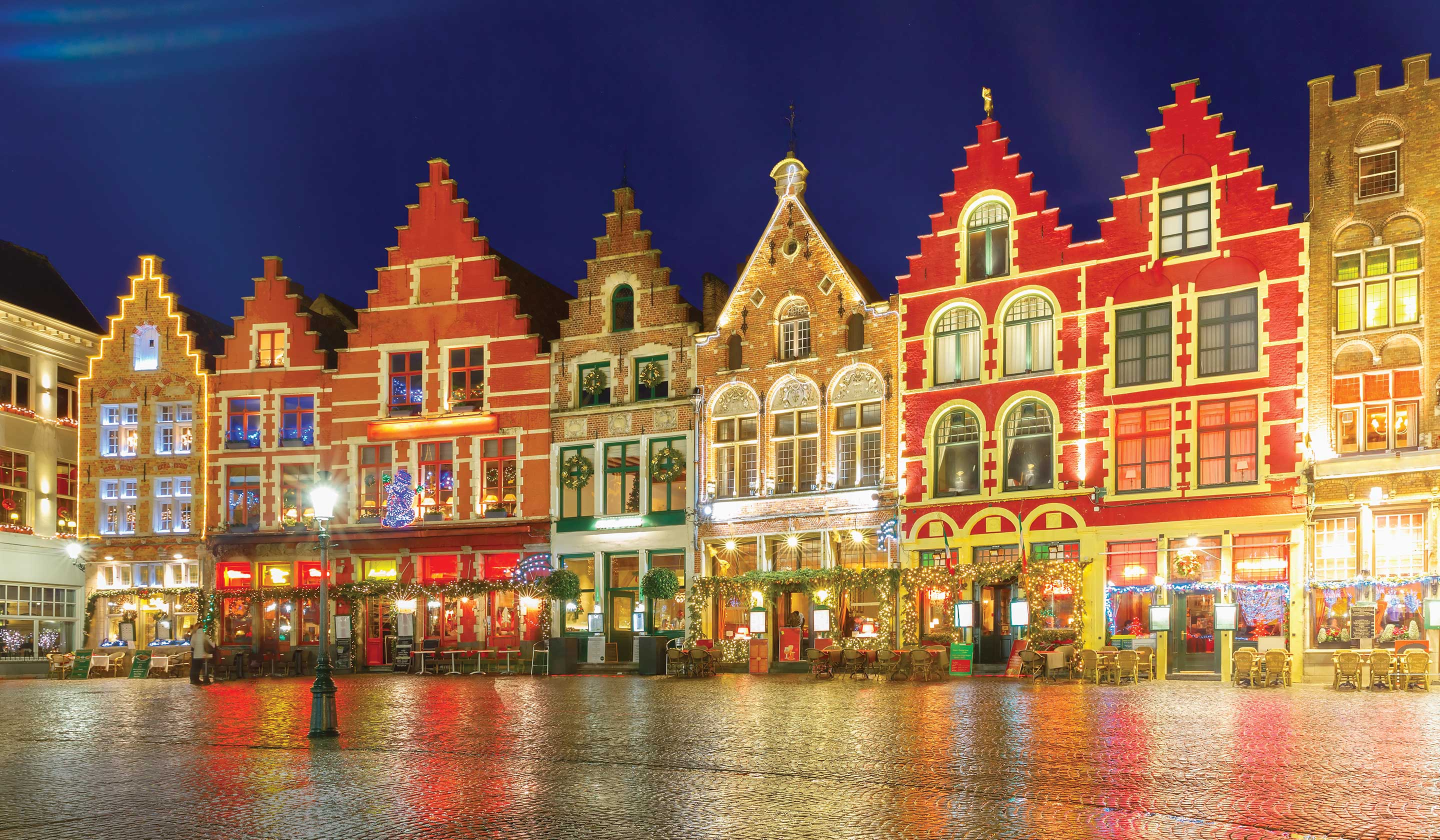 Yuletide Spirit: Brussels to Amsterdam - Northbound
Festive fixes… glühwein, waffles, Belgian beers, stroopwafels, chocolate lace and cheese… heartwarming carols and concerts joyfully orchestrated… villages dressed in the season's best… Dutch canals, cathedrals and candles aglow with yuletide spirit… Belgian squares and medieval markets making merry… aboard a riverboat cruise all decked out with holiday cheer.
The ribboned waterscapes of Holland and Belgium take on a special glow in December when storybook villages and fairy tale towns celebrate the joys of the season with holiday traditions centuries old. Experience yuletide spirit onboard and ashore on a river cruise that delights day and night… during a visit to a town steeped in 17th-century Holland life and historic windmills... and an illuminating Amsterdam canal cruise… while having cheese and stroopwafels in Gouda… in Delft or Rotterdam, as you choose… on sightseeing excursions in Ghent, Bruges, Antwerp dressed in their holiday best… in market squares where merry making entices with hot mulled wines, waffles hot off the press, beers locally produced and chocolates laced with care… and at special receptions, dinners and cultural presentations aboard a riverboat decked out with cruising delights that make you feel right at home wherever we roam.
We're a company, and a family, of passionate travelers. As a family-owned travel company for almost 100 years, our values and vision remain true: always do the right thing. Deliver more than what's expected. With journeys across 7 continents, in over 100 destinations and to 70+ countries, we keep moving forward to find new ways to enhance travel experiences that will be memorable for a lifetime – and we're honored to have the trust and guest satisfaction to be named to
Travel + Leisure's
...