Easy Book Program - 15% Deposit on All 2021-2024 Crystal Voyages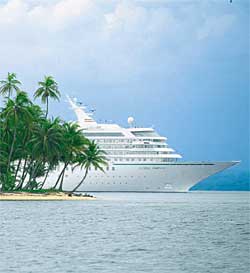 CRYSTAL'S NEW EASY BOOK
15% Deposit on all Crystal Experiences for new bookings made by March 3, 2021.
Look ahead to 2021, 2022, 2023 & 2024 and plan your future Crystal cruise with total peace of mind. Crystal's new Easy Book offers a no-risk reduced deposit of just 15% (normally 25%) due on February 22, 2021 on the all-inclusive, luxury cruise of your choice, granting a 100% refund of your deposit
...

Since the beginning, Crystal has been the standard-bearer for excellence in luxury travel, remaining the undisputed choice among the savviest world travelers. Today, we are redefining it altogether, expanding the possibilities for our guests with choices, experiences and luxuries unmatched in the industry. By Ocean, River, Yacht, Expedition and Air, each Crystal Experience is designed to showcase the world and its wonders in the most remarkable ways. Join us as new adventures unfold...


Multiple dates and itineraries available