The Eternal Aegean
on Le Bougainville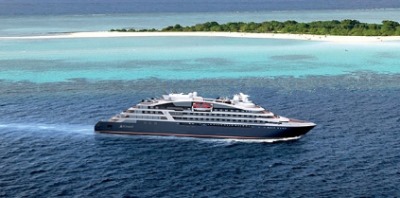 The Eternal Aegean
From the island of Malta to Istanbul, PONANT invites you on a brand new voyage to discover Greece and its famous islands. Le Bougainville will leave Valletta, the capital of Malta and former stronghold of the Knights of the Order of Malta, for an 9-day cruise on seas that are brimming with history.  
You will head for
...

Awaken Your Sense of Wonder – with PONANT Cultural Cruises & Expeditions
The world's only French-flagged cruise line and top cruise line worldwide in polar expeditions, PONANT Cultural Cruises & Expeditions currently has five distinctive and intimate vessels, embodying the essence of a private luxury yacht: the three-masted LE PONANT, an elegant sailing yacht accommodating 64 guests and four identically designed 'sister ships' with no more than 264-guests LE BORÉAL, L
...